Account Takeover Fraud (ATO)
is happening when a fraudster uses somebody else's credentials in order to gain unauthorized access to an account and uses it to their own advantage. The fraudster monetizes the account by either transferring funds, making unauthorized purchases, or selling the account data elsewhere. The main problem of this particular
type of fraud
is that the credentials used for taking over one account are usually used to access multiple other accounts and cause that much more damage. This makes it distinct from card-not-present fraud, where only one relationship is endangered.
There are a few different methods fraudsters use in order to get a hold of the user's credentials. More sophisticated methods, such as phishing and malware, are used to obtain more valuable credentials. It enables the fraudster to take over a victim's bank account, for instance. Other methods use credential stuffing and brute force attacks in order to obtain an account and target eCommerce accounts.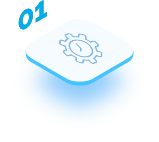 The consequences of ATO fraud affect both businesses and customers. The fact that the fraudster used legitimate credentials in order to log in to an account makes it that much harder to detect whether it is an unauthorized person behind the username. The fraudsters are getting better and better at mimicking the "usual" user behavior by carefully choosing the amount to be spent, time of login, time of order, and other details visible in the account history.

With Account takeover fraud, timing is crucial. It is extremely important to stop the attack in the earliest stage of the fraud lifecycle. By continuous monitoring of account history and customer behavior, it is possible to detect anomalies and extract activities that do not match previous patterns. Mentioned best practices, accompanied by Strong Customer Authentication (SCA) and 3D Secure technology, promise the highest level of security.