Following European Cybersecurity Month, the cybersecurity conference "Alert" was organized by ASEE in Zagreb. The conference brought together local and international experts in the field of cybersecurity, who shared best practices and experiences with the community. Cybersecurity is imperative but also the biggest challenge of modern business. Since the beginning of the pandemic, the cybercrime rate has increased by as much as 600 percent. Damage to companies is millions of dollars, and identity theft, unlawful impersonation, phishing, and ransomware attacks are still trending. It was pointed out that such data puts the focus on the importance of education, and investment of companies in their security, but also on the growing space for the development of cyber experts, who are today more in demand than classical developers on the market.
"I am extremely pleased that this year we once again managed to gather companies and individuals who are successfully tackling threats in the cyber environment on a daily basis. The focus of our company is the development of systems that guarantee security to the financial sector and e-commerce, but also to other industry verticals. By organizing this conference, we wanted to share our knowledge and experiences and invite other experts in this domain to demonstrate positive practices", said Viktor Olujić, a member of the ASEE Croatia management board, and added: "A big thank you to our partners, speakers and participants who brought added value to create a clearer view of the future and the challenges ahead for us".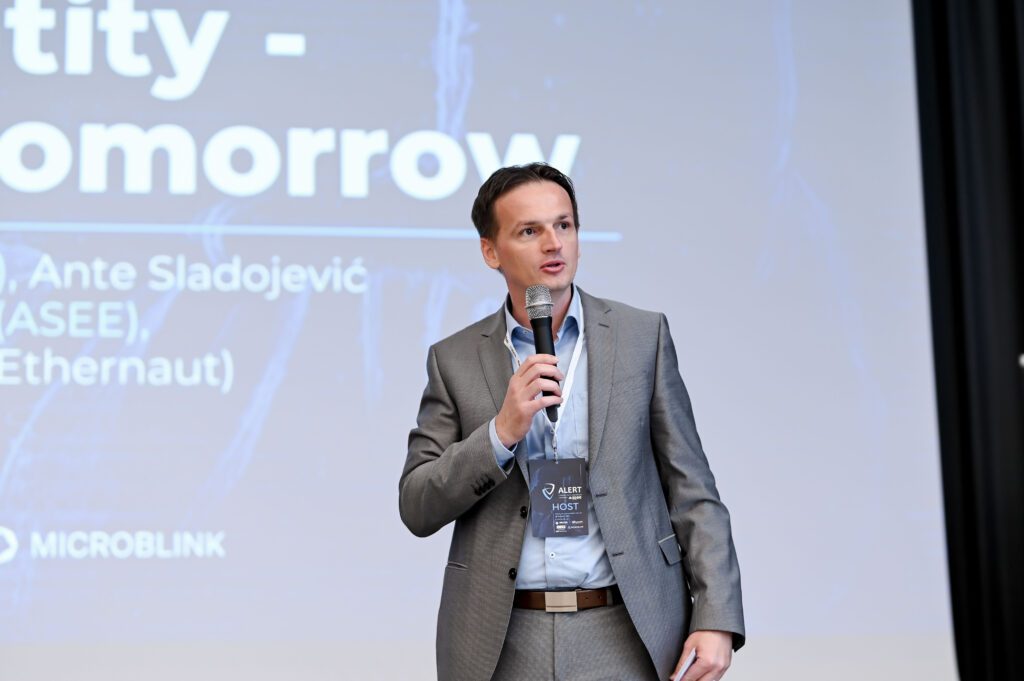 The conference also presented research conducted in Croatia in October this year by ASEE in cooperation with the Ipsos agency on users' attitudes and behavior regarding the use of mobile applications. The research has shown that 87 percent of respondents are aware of the security risks they are exposed to when using mobile apps, yet a third believe that nothing bad will happen to them. Users are mostly afraid of the inadvertent sharing of personal and private content, but they are almost equally frightened by the possibility of someone stealing their data and their digital identity.
There are no differences between global systems' technological protection and those applied locally. The differences are primarily in the structure and type of threats that are present or more exploited in a particular country or region as well as in the understanding of the importance of cybersecurity, which defines the scope of the system to be protected and accordingly the means invested in quality cybersecurity, the conference concludes.
The Alert conference was organized by ASEE, one of the largest IT companies in Europe in the field of production and implementation of their own software solutions. The conference brought together numerous experts and managers in the field of corporate and information security from Croatia and the region, and this year's conference was supported by our partners - i4p Informatics, MBCom Technologies and Microblink, a company known for its advanced solutions and services in the field of cyber security.
Milan Parat (PBZ), Davor Kodrnja (MBCom Technologies), Saša Ilić (Hrvatski Telekom) and Sašo Mickov (ASEE) participated in the panel on cybersecurity trends. The future of digital identity was discussed by Relja Marković (Addiko banka), Ante Sladojević (Microblink) and Robert Preskar (ASEE). Presentations dealing with topics such as quantum cryptography, passwordless authentication and data loss protection were delivered by Cristina Abrigo (Unicredit), Claus Sengler (European Central Bank), Mario Marić (ASEE), Dubravko Hlede (MBCom Technologies), Luka Babić (ASEE), Marija Tomić (i4p Informatics), Alen Beganović (Ethernaut), Andrea Jelavić Šako and Domagoj Ciković (ASEE).
In case you're curious about Alert or any other topic, feel free to contact us - zero obligation. Our ASEE team will be happy to hear you out.