One particular country within the MENA region stands out – Saudi Arabia. Saudi Arabia has positioned itself as an early adopter of digital payments technologies which is made evident through the number of consumers embracing online payments, eCommerce, and digital wallets. This blog post provides a summary of key trends present in Saudi Arabia that concern the rapid development of industries that are directly or indirectly connected to the digital payments landscape.
The Cashless Society
Saudi Arabia's government has been pushing the idea of a cashless society for quite some time. This push is motivated by reducing the county's reliance on oil exports, the desire to modernize the economy in general, and, finally, increased security and trust in online payments. A claim published in Saudi Arabia 2030 states that the country's goal is to increase cashless transactions, hitting 70% by the year 2025.
This shift looks promising due to the younger generations in Saudi Arabia. Data shows that the youth of Saudi Arabia is particularly digitally-savvy. Three-quarters of the total population are smartphone users, making it a mobile-first society. Also, almost 35% of Saudi Arabia's population is under the age of 35. Additionally, a report by SAMA highlights that digital payments overtook the total share of transactions as early as 2021.
Digital Banking
With such ambitious government initiatives, the industry also has to respond accordingly. Supporting the goal of a cashless society, the country's banks have shut down 88 ATMs during the Q1 of 2022. Although the banks are facing some challenges in moving away from traditional banking to digital and omnichannel customer solutions, the industry is determined to implement new channels and adapt to the new and emerging payment technology.
Innovators recognize that the general population is full of early adopters due to the high number of smartphone users. This led to the development of various cashless payment solutions, such as contactless payments made using a smartphone. Some of the popular contactless payments and instant payment solutions in Saudi Arabia include sarie and madaPay.
eCommerce
With the global recognition of Saudi Arabia as a mobile-first population, eCommerce companies naturally expanded their operations to this prosperous market. This also resulted in emerging local eCommerce platforms like Noon and Souq. The value of Saudi Arabia's eCommerce market is expected to surpass 13.2 billion USD by the year 2025.
Another significant shift pointing out the untapped potential of Saudi Arabia's eCommerce consumers is the fact that 95% of customers opt for online payment solutions in contrast to the pay-on-delivery option - which was a first choice up until 2020. Today, more than half of customers state that they avoid companies that do not have online payment options as a part of their business.
Mobile Wallets
Research by McKinsey states that mobile wallets will become one of the most common digital payment methods across the MENA region within the next five years. This switch receives support from the newest legislation stating that accepting credit card payments and using POS devices is mandatory for all registered merchants. Another country initiative that is pushing the idea of a cashless society is the involvement of local mobile wallets available such as STC Pay and Alipay. Again, what makes the leaders hopeful is the level of adoption of new technologies by the mobile-first generation of Saudi Arabia.
BNPL
Buy Now Pay Later (BNPL) is a relatively new payment option that has become increasingly popular in Saudi Arabia. The BNPL option allows consumers to make purchases and spread the cost over a period of time, often with little or no interest at all. Customers are enjoying the convenience of this method by having greater control over their monthly expenses, while merchants see a 10x increase in shopping cart value.
Local Buy Now Pay Later options are also emerging at a fast pace, with some of the most popular ones being Tamara and Spotii. Needless to say, both BNPL solutions are available for mobile, staying in line with the cashless trend and mobile wallet initiatives.
Fintech
To further support the digital payments shift in Saudi Arabia, the Ministry of Finance has developed a strategy that includes increasing the number of local fintech companies by close to 200% by 2025. The business is already booming with high demand for digital payment solutions across all services – corporate, private, and government.
What's Next for Digital Payments in Saudi Arabia?
As digital payments continue to gain momentum in Saudi Arabia, it's clear that the future of payments in the country is digital. The government's push towards a cashless society is expected to continue, with a range of new initiatives and investments planned.
The future of digital payments in Saudi Arabia looks bright. With a range of new initiatives and investments underway, the country is on its way to becoming a leading digital payments hub in the region. From contactless payments to open banking, there is a range of emerging trends that are likely to shape the future of payments in the country. Ultimately, as consumers continue to embrace digital payments, we can expect to see even more innovation and growth in the years to come.
How does ASEE support your digital transformation?
The Trides 2 portfolio by ASEE is a one-stop shop for online payment security solutions, focusing on different types of digital transactions. A solution supporting eCommerce and mCommerce merchants on their journey to secure, compliant, and user-friendly online payments is the 3D Secure Mobile SDK.
The 3DS SDK native integration with iOS and Android merchant applications enables a seamless authentication flow embedded in your application. Your customers will be able to process payments without switching between browsers and maneuvering between mobile banking apps. This approach addresses both payment card fraud and the issue of cart abandonment caused by inadequate checkout user experience.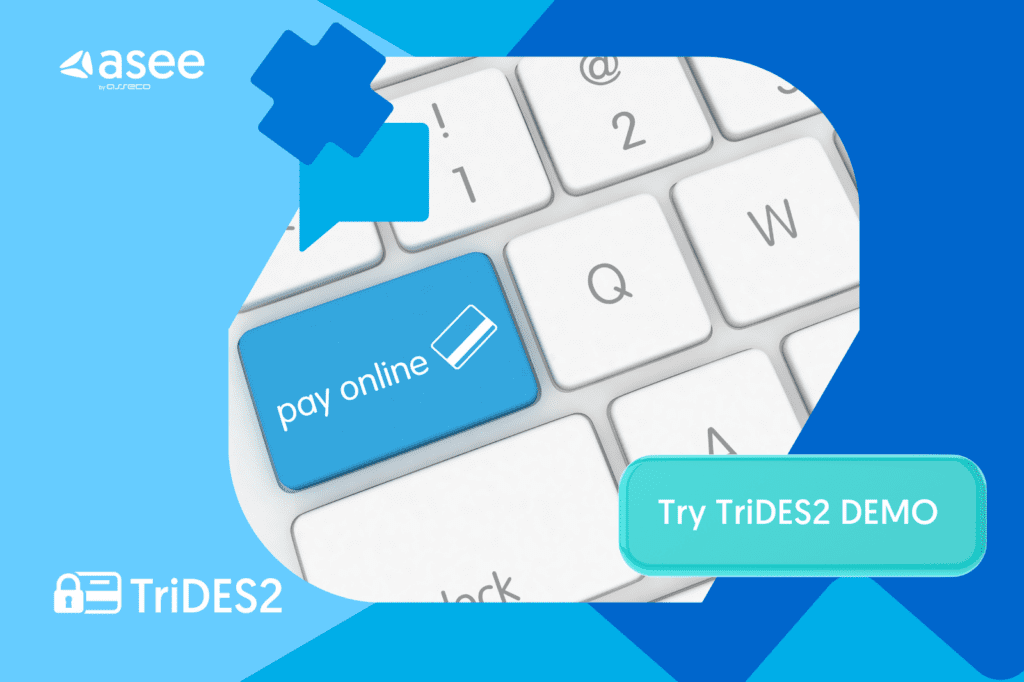 In case you're curious, feel free to contact us or download the datasheet - zero obligation. Our ASEE team will be happy to hear you out.