For the past decade, enterprises have invested a great amount of effort and resources in building a rock-solid security infrastructure. However, enterprises that are excluding mobile from their security strategy are taking a gamble.
Considering the development of mobile applications for enterprise purposes, the development of an enterprise mobile application itself demands careful selection of the right security architecture and frameworks for a variety of platforms suited for your business needs. The ''secure by design principle'' is a tool that paves the way for building a secure, compliant mobile application. By outlining vital application components such as the code itself, data, as well as implementing cryptography, you are building a solid foundation for a secure enterprise mobile application.
Before the development alone, you must assume that the enterprise mobile application will become a part of a hostile cybersecurity environment prone to data breaches and other threats present. This should give you an idea of how vital it is to track and report potential threats in real-time, include appropriate mobile application security responses, and, of course, implement a layered security approach in order to protect your organization.
Enterprise mobile application development
Enterprise mobile application development focuses on designing mobile applications for specific functions within an organization. The users of an enterprise mobile application are strictly the employees, and the app's purpose is to streamline certain business operations.
Since the purpose of an enterprise mobile application differs from a commercial app, so does the development process.  Enterprise mobile applications, just like any other enterprise platform, handle confidential client and organization data as well as the constant transfer of that data.  Sensitive information and constant data flows are the number one reasons why enterprise mobile applications require scalability and the highest security standards to be implemented.
Enterprise mobile application security in numbers
Experts admit that we're only scratching the surface with what we're witnessing today in terms of mobile-related threats. The enterprise attack surface is growing larger with the accelerated growth in enterprise mobile application development. From stay-at-home hackers and organized cybercriminal groups to commercially available attack methods, the vulnerability of the mobile application's environment makes it an interesting target.
To get more insight into the state of the enterprise mobile application security, take a look at what security experts reported in a recent survey:
42% admitted mobile devices and applications led to security incidents
10% stated that enterprises use unsecured apps with insufficient encryption and authentication
42% reported access from unauthorized apps and resources to enterprise data
17% of participants said that they depend on more than eight work-specific mobile applications
56% stated that they rely on 4 to 8 enterprise mobile applications in a typical work-day
Questionable security practices come with a high price as well. The average cost of a data breach rose from $3.86M to $4.24M in 2021. Ransomware attacks are among the most common data breach resolutions. Unfortunately, most stolen credentials end up revealed regardless of meeting the conditions demanded by the hacker in question. The fact that enterprise mobile apps are three times more likely to leak login credentials than the average commercial app proves that there is room for improvement.
Now is the time to weigh out the balance between putting the enterprise's attack exposure to a minimum and enabling mobile access.  With the rapid growth of integrating mobile into daily operations, your organization needs to consider a security strategy that produces both scalable and compliant solutions when it comes to enterprise mobile applications.
Enterprise mobile security statistics and trends you should care about in 2022
Trends
Enterprise mobile application security statistics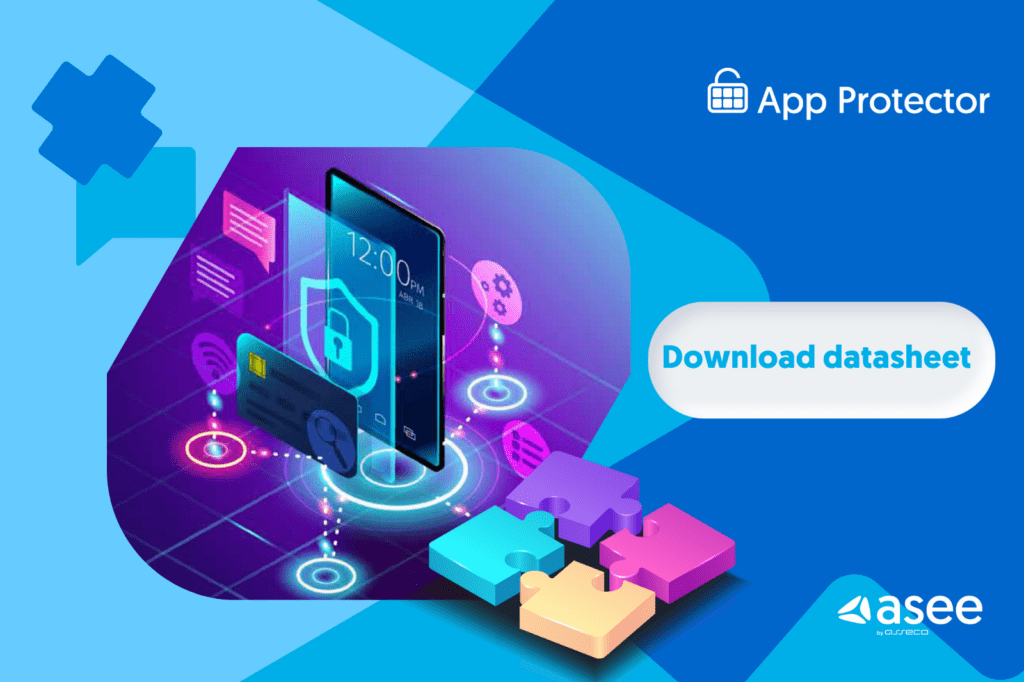 In case you're curious, feel free to contact us - zero obligation. Our ASEE team will be happy to hear you out.