What is mobile commerce?
Mobile commerce, or m-commerce, is a general term that includes all commercial transactions made with a mobile device. This includes smartphones, tablets, and even wearables. The main mediums present in mobile commerce are mobile applications and mobile sites.
Simply put, mobile commerce is a branch of e-commerce that uses mobile devices as a primary channel for both selling and buying goods or services. It allows the user to make transactions at any place and any time; implying the presence of a mobile device and an internet connection.
m-commerce vs. e-commerce
Electronic commerce, or e-commerce, refers to all commercial digital transactions; while m-commerce refers to a portion of commercial digital transactions made using a mobile device. It is a bit clumsy to compare the two since mobile commerce is a subset of e-commerce. The main differentiator that distinguishes one from the other is the place where a transaction takes place. While e-commerce includes all commercial digital transaction, m-commerce implies transactions made through mobile browsers and/or mobile applications. Another difference is that m-commerce has no boundaries regarding the place and the time of the purchase. The only prerequisites are a mobile device and an internet connection.
Types of mobile commerce
Although mobile commerce covers a broad spectre of involved industries and mobile applications, it can be divided into three main types:
Mobile banking
Mobile banking is a service provided by the issuing bank (or another financial institution) that allows users to make remote financial transactions using a mobile device (smartphone or tablet). In simple words, mobile banking is a copy of online banking for mobile devices. Mobile banking typically includes a dedicated mobile application owned by the issuing bank.
Mobile payments
Mobile payments is a category of mobile commerce that includes mobile wallets and other various payment options that enable the sending and receiving of funds. This category is on the rise due to the convenience a mobile wallet offers. Instead of inputting credit card data or using the card on file option, the user can simply use the card that is already stored in their digital wallet and confirm the purchase with a press of a fingerprint.
Mobile shopping
Mobile shopping is a type of m-commerce referring to mobile sites offering online shopping and apps that offer in-app purchases. Out of the three mentioned types, mobile shopping shares to most similarities with e-commerce. However, the convenience of mobile shopping, the variety of payment options, as well as the simple checkout process, make m-commerce the preferred option.
The key advantages of m-commerce
Fast forward the buyer journey
There is a common misconception among online merchants supposing that a responsive website will yield the same results as an m-commerce application. No matter how much effort is put into the optimization of a mobile website, a dedicated mobile commerce app will almost certainly outrun it.
With mobile applications, you're guaranteed a 1.5 faster loading speed when it comes to data transfer and search results. The verdict? Your customers are both browsing and purchasing at a higher velocity.
70% of mobile searches result in an online action within a single hour.
Also, the accessibility of mobile commerce enables your customers to act right away. Whether it is window shopping ending up in an impulse purchase, or a picky consumer that came to a decision in the middle of a traffic jam – the mobile is always a reach away.
Mobile applications are generally the best solution for businesses that want to streamline the purchasing flow and provide their customers with an impeccable user experience.
Instant reach expansion
According to the latest statistics, there are 6.64 billion smartphone users today. This translates to the following: 83.7% of the world's population owns a smartphone. With such a wide audience, mobile commerce enables companies entry to markets that are not within reach in the traditional sense of commerce.
Each and every mobile device user is a potential customer, expanding the prospects market for sales and business development teams. Also, reaching those potential customers can be automated and optimized to the point where the whole lead generation process is on autopilot. This leaves your sales teams with more time to focus their efforts on operational activities that require full attention, such as market research and sales pitches.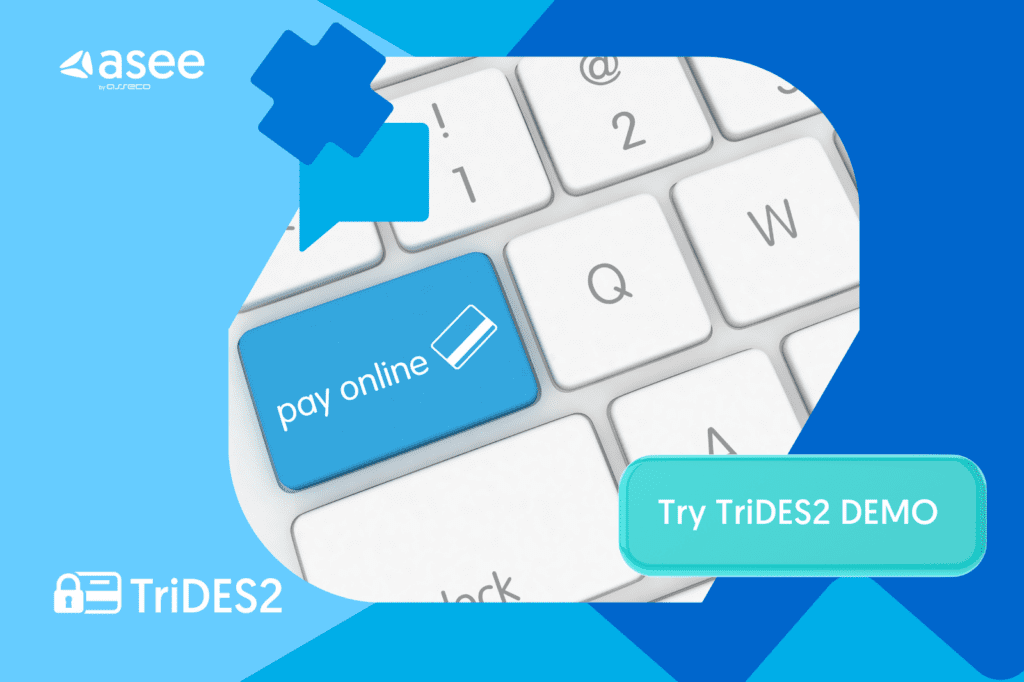 The benefit of a wider reach is most visible if we compare traditional, e-commerce, and m-commerce advertising mechanisms. Let's take a billboard as an example of traditional advertising. The reach volume is limited to the number of people who pass by the billboard in question. Assuming that the average consumer is already overloaded with ads for products and services in which they don't have an interest – a billboard would prove to be ineffective. With e-commerce, there is a different, more targeted approach. Consumers are presented with ads that are based on their past searches and interests – a more effective approach to advertising.
Mobile, however, takes it a whole step further. With mobile, you're able to approach your prospects in real-time. A push notification after the customer leaves a full shopping cart – a good reminder for those who are one step away from making a purchase. This is just one of numerous examples of how mobile opens a whole new set of opportunities to reach and interact with your potential customers.
Sending the right message at the right time
Continuing the previous comparison of advertising models, mobile is for sure the front runner in targeted customer communication. Not only does it enable granular segmentation of leads, but it also allows you to engage with them at the most convenient time.
Notifications and in-app messages such as ''caught you browsing'' or ''you might also like...'' can be the perfect push to score a sale. Additional mechanisms, such as combining programmatic advertising with geolocation, allow you to connect with your customers at a specific part of the day within their buyer journey. Implementing such approaches can prove to result in significant growth of sales revenue - if done right.
Unlocking fresh marketing potential
By implementing mobile, you're opening doors for various marketing benefits m-commerce offers. The beauty of mobile commerce lies in the ability to track and monitor mobile application traffic as well as user behavior. This enables you to adjust your marketing efforts in accordance with the results of your traffic analysis.
Also, m-commerce enables you to contact your audience directly from the mobile application. This can significantly reduce your marketing campaign costs. On the other hand, the omnichannel nature of mobile commerce enables you to leverage social media to promote your m-commerce application and spread the word faster than ever. Lastly, if your mobile application turns out to be a real hit, you could capitalize on ad placements within the app.
There is a plethora of opportunities mobile commerce enables in terms of advertising. The results? Reduced costs and more effective marketing campaigns.
Leveraging customer data
If we compare the traditional points of sale and mobile commerce, there is a vast difference in regards to the customer information the merchant holds. In a brick-and-mortar store, the customer simply walks in, makes a purchase, and leaves the shop. You have zero information about motivations behind their purchase, their buyer journey, whether there are some upsell opportunities, etc.
M-commerce answers these and a number of other questions by leveraging customer data. Mobile analytics reveal insight into the buyer's journey from the product discovery phase all the way to the final purchase. In between are hidden gems that point out specific interests and possible cross-sell or up-sell opportunities. You're able to create tailored marketing communication and boost your revenue by simply tracking mobile analytics.
Customer data is key to a successful KYC (Know Your Customer) strategy. By enriching basic demographic information with user behavior on your m-commerce app, their interest, and geolocation, you're building a solid customer intent database which should be the starting point of any marketing campaign efforts.
Impeccable customer experience
What makes mobile commerce stand out in regards to the customer experience is the simple nature of how familiar the users are with mobile technology - especially smartphones. The latest statistics state that the average user spends 3 hours and 15 minutes on their mobile phone, checking it around 58 times a day. This makes mobile the best channel to reach your customers, assuming they spend around 20% of their waking hours on their smartphone and the rest of the time it's somewhere nearby.
With a well SEO optimized app or a mobile site, you can capitalize on customers who are comparing prices for a product they're ready to purchase. Also, mobile offers just as much useful information about a product as desktop browsers do. People often consult their mobile phones for more insight about products and services, simply due to the accessible nature that mobile has.
Furthermore, the initial purpose of a mobile phone is to enable communication anywhere at any time – also a fact engrained into a customer's mind. Reaching out to your prospects by integrating chatbots and leveraging social media is far less intrusive than the same approach on desktop browsers.
Push notifications with tailored messages and discounts are a great way to hook the customers into visiting your store. Easy navigation, optimized apps and mobile sites are responsible for making them stay there.
By leveraging multiple mobile commerce customer experience best practices, you're setting up both your business and your customers for success.
Boost engagement with push notifications
The absolute frontrunner when it comes to m-commerce features is the push notification. Push notifications are the most effective way to encourage engagement through your m-commerce app. Whether it is a tailored message about a special discount, an application update notification, restock alert, or simply a nudge to visit the app – you're reaching out to your customers in the most unintrusive way possible.
In comparison to other marketing communication messages, push notifications are in the lead regarding the open rates, scoring a high 90%. Also, 70% of users state that they find m-commerce push notifications useful. It is highly unlikely that marketing emails would win in this popularity contest.
Easy checkout and variety of payment options
If implemented accordingly, your m-commerce checkout process can be the reason you score a sale compared to your competitor. By simplifying the checkout flow and offering multiple payment options, you're making sure that customers won't leave your store due to technical issues. Losing multiple customers at the last step of their buyer journey is a good sign to revise your checkout flow and look for optimization opportunities.
Convenient payment options, as well as authentication methods suitable for mobile, allow for a seamless checkout process which contributes to a better customer experience.
Challenges of m-commerce
Security concerns
Security concerns within the mobile commerce landscape come from a few different angles. The two most vulnerable components of m-commerce are certainly the online payments security issues and the security of the mobile application itself.
Known and emerging fraud revolving around m-commerce makes for a hostile environment demanding proper security measures to be in place. In terms of mobile applications, reverse engineering, malicious code injections, application hooking, and jailbreaking pose a threat both for the application owner as well as the application user.
Following, payment security issues in the form of man-in-the-middle attacks, account takeover and unprotected financial and personal information are also in question..
Streamlining the user experience
The rapid growth of m-commerce also means a rapid change in trends. From tailored communication and numerous mobile commerce features to highly sophisticated technology such as AR being implemented within m-commerce – it is quite hard to keep up. Also, with high competition and an abundance of similar products with similar prices available on the market, there is a scarce amount of differentiators. One of them is the user experience which demands constant analytics tracking and following present industry trends. Besides being time-consuming, this activity often comes in the form of a financial investment.
Mobile apps vs. Responsive websites
Another dilemma merchants are struggling with is whether to approach the market with a responsive website or a dedicated mobile application. A general recommendation is to invest in building a dedicated m-commerce application. However, this option requires a heftier budget. This is why many mobile merchants first launch a responsive website to test the waters and later consider a mobile app if the website doesn't suit their business needs.
How can mobile merchants benefit from Trides2?
Within the Trides2 portfolio, a bundle of dedicated online payments security solutions, is the 3D Secure Mobile SDK – a solution dedicated to securing and streamlining the user experience of in-app purchases.
By integrating the 3DS Mobile SDK with your merchant application, you're enrolling in the 3D Secure program and enabling secure checkout. The SDK, apart from securing your in-app transactions, contributes to a seamless checkout user experience by eliminating friction through risk-based authentication. A variety of offered authentication methods, such as push notification and biometrics, allow for both enhanced security as well as checkout user experience. Another benefit brought by the 3D Secure Mobile SDK is the elimination of browser redirection. The entire checkout process happens within the merchant's app.
For more insight on our 3D Secure Mobile SDK solution, visit our recent blog post.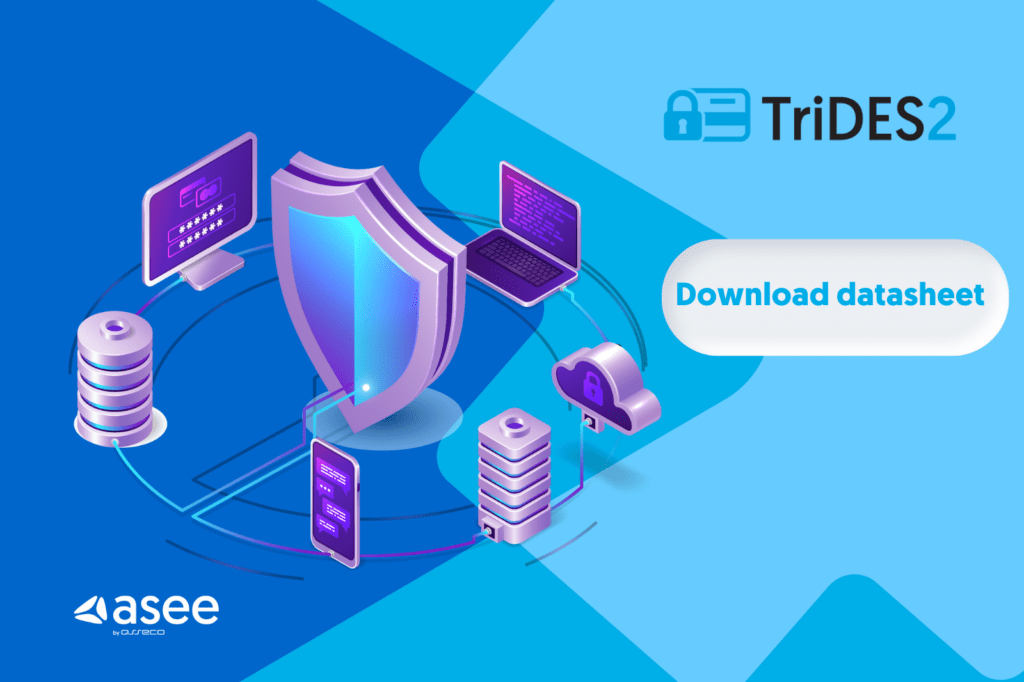 In case you're curious, feel free to contact us - zero obligation. Our ASEE team will be happy to hear you out.